Site FAQ in English Language
Welcome to Commando.com! Our site is one of the biggest russian communities of players Mount & Blade, and we enters into community of the biggest M&B fan-sites of taleworlds. Daily it is visited by many people from the different countries all over world which have glanced in search of spendthrifts and information. The main information about registration and using of the website is provided in this article. Please, ask your questions if something isn't clear. Click on the picture to make it bigger.
1 registration
A)
You can sign up using the social networks: Vkontakte, Facebook, Google +
B)
You can be registered and create the account, as shown in an illustration below.
Please remember, if you are using Google translator, a window of registration be displaced or not be shown and spoilers can will not be opened.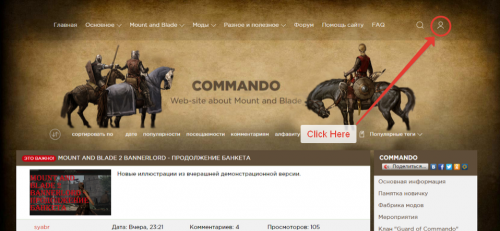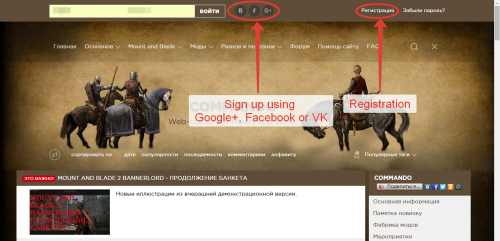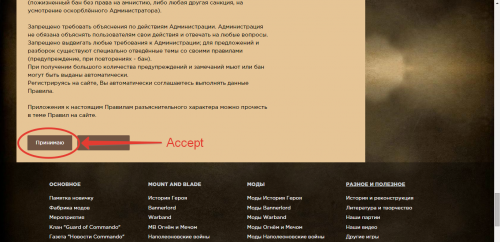 C)
If all the same nothing is impossible to you - write Administrations to
discordapp
(registration isn't necessary, simply accept the invitation according to the link). State an essence of a problem and leave your mail and a nickname. The administrator will register you manually and as PM will tell the password.
user's profile: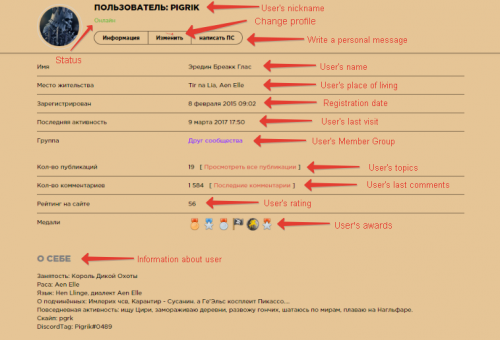 private message: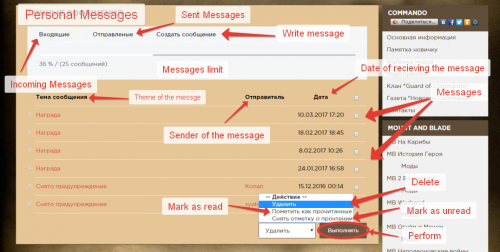 2 Creation of topics and comments
It is preferable to write in Russian. If you don't know that language, English is allowed. The website technically doesn't support those languages: Chinese, Turkish, German.
Tags in the comment, which you are able to use: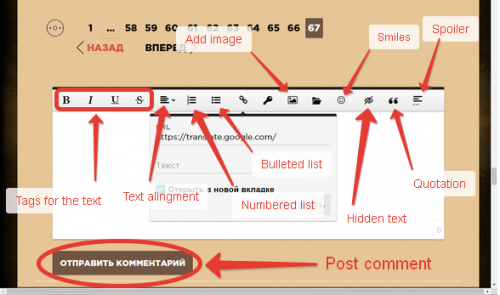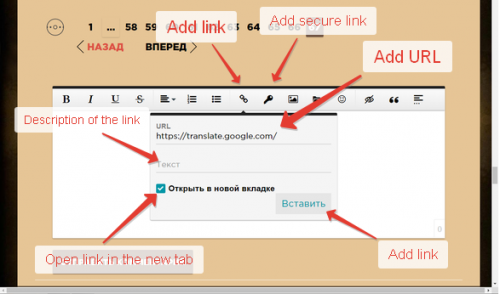 Files can be uploaded here:
dropmefiles
, disk.yandex, http://dfiles.ru/
Pictures can be uploaded here:
imgdepo
(Copy the top link in the comment without use of other buttons)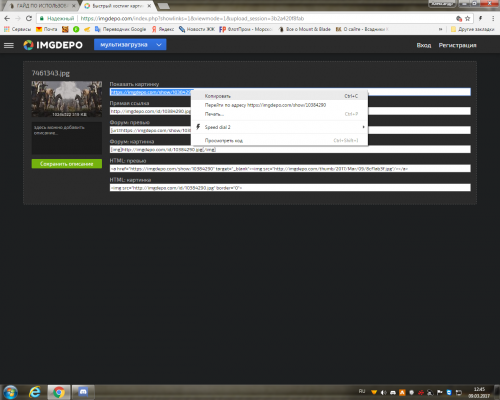 If you have written the comment, but it doesn't appear - don't write it repeatedly, try to refresh the page.If you have written news, and it doesn't appear - remember that news are to be considered by Administration in the beginning. It can take some time. If you can't find a subject in which before asked a question - enter the profile, there it is possible to check all your messages if they aren't removed with Administration. Editing the comments and news isn't always possible. If you have written something not that, or have decided to fill up news, and there is no pencil badge under it - address the closest Administrator / Inspector or the Moderator of appropriate section.You can create a subject if such isn't present on the website. For this purpose press a badge of your avatar in the right top corner of the screen, and the inscription "Add News"/"Добавить новость" will appear.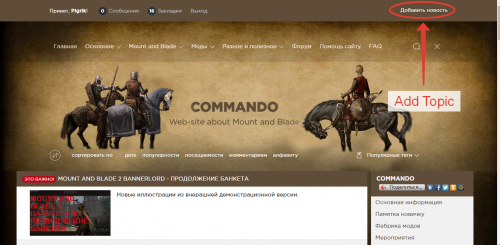 3 How to contact with the the Administration and useful links
Please, don't be afraid of writing to us, if something is impossible.
discordapp
- it is simple to discordapp to follow the link and to describe the problem.
who is who
rewards
groups and ranks
Rules
Rules (very short):
Creation of the duplicating accounts, discussion of breaking of a game, counterfeit production, pornography, sectantic, racism, flood is forbidden. any symbolics and flags in the signature or in an avatar is forbidden. Flood, political discussions and advertising are forbidden in this channel.
Links to your websites and to authors of spendthrifts are allowed.
We wish you have a pleasant time on our website!